Nutritional Counseling at
Spinal Health & Wellness Center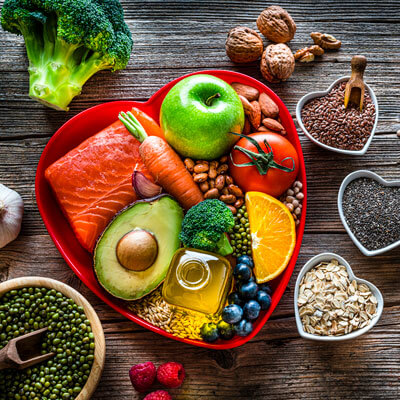 A healthier lifestyle is more possible than you think. At Spinal Health & Wellness Center, we help you find your way to better eating habits that work for you and give your body the fuel it needs to thrive.
We'll never push for an extreme short-term diet or radical lifestyle change that simply sets you up to regress even further when you give up in a few months. Instead, we focus on long-term, sustainable lifestyle change that sets you up for a lifetime of success. Dr. Z or Dr. Magi will help you plan and pursue small, sustainable steps you can stick with.
What to Expect
Depending on your needs, we may have you keep a food log while we talk to you about food, or we may do testing, like blood labs or stool samples.
NEW PATIENTS

While we believe in eating real, whole foods, our approach to nutrition is specific to each patient. Many clinics try to push a one-size-fits-all program that overlooks your unique needs and preferences, making dietary changes harder to commit to and less efficient for your body.
By using applied kinesiology to understand your body deeper, we determine the exact supplements you need for your specific health problem. We choose our supplements based on transparent, naturally based formulation and affordable pricing, taking the guesswork out of what you're putting into your body.
Real Breakthroughs and Better Care
Conventional medicine routinely misdiagnoses and mistreats all kinds of conditions and digestive issues. We've helped many patients with IBS find relief when specialists couldn't help them. Fibromyalgia is often closely related to nutrition and the microbiome.
Because we operate outside the broken medical system, we can catch triggers and find unique solutions other doctors miss.
We can discuss general nutrition questions during a standard chiropractic appointment. More individualized sessions are available at an additional fee.
Give Your Body the Right Fuel Today
Take back your health, one bite at a time. Book now.
CONTACT US
---
Nutritional Counseling Stuart, Palm City FL | (772) 223 9597