About Spinal Health & Wellness Center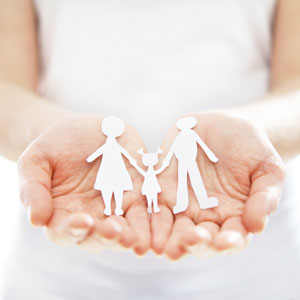 We Care About Your Wellness
Our mission is to improve both the delivery of health care and how well patients understand it. Getting results always comes first. We're trained in 15 adjusting techniques, plus a range of supportive health services. By choosing the right tools for every individual, we make recovery more efficient.
Nothing we do is magic. Along the way, we explain wellness in terms anyone can understand, so you know how and why our process works.
MEET THE DOCTORS

Dynamic Life Changes in Action
We've seen surprising results as the nervous system heals.
One patient had low back pain for 15 years. He'd spent tens of thousands of dollars on epidurals, surgery, and chiropractic care from another clinic, but nothing worked.
Our multi-pronged approach combined adjustments and acupuncture with additional therapies. After one week of care, he experienced a 75% reduction in symptoms.
Another example involves a nonverbal 6-year-old girl. After a period of specific chiropractic care, she shocked her parents by saying her very first word! Which just goes to show how powerful chiropractic can be on a developing nervous system.
Better Quality You Can Count On
Dr. Z and Dr. Magi are proud to join the legacy of quality care at Spinal Health & Wellness Center. As Dr. Oliveri retires to be with his grandkids, it was important to transition the clinic to skilled practitioners with the same approach, so patients continue to receive the same exceptional care they rely on.
Graduates of Logan University, Dr. Z and Dr. Magi, had mapped out how their own practice might look when they found Spinal Health & Wellness Center. They were amazed by the superior layout Dr. Oliveri had custom designed, and recognized that the services and therapies here were a perfect fit for their vision.
Now they're excited to settle into the small town vibe of Stuart and Palm City, where everyone is friendly and easygoing. There's a lot of happiness here, and Dr. Z and Dr. Magi love investing in the health of this sunshiny paradise.
Schedule Now
Many people walk in bent over and leave standing up straight after an adjustment. We want to help you get great results too!
Book your visit today.
CONTACT US
---
About Spinal Health & Wellness Center | (772) 223 9597