Chiropractic Care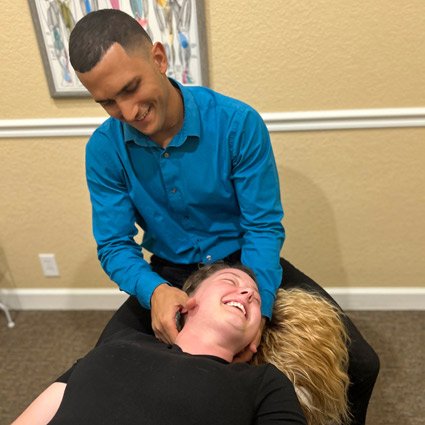 Your nervous system is like a string that stretches from your brain through your spine and down to every cell in your body. It works like Ethernet cables that your body and brain use to send each other messages.
If your spine isn't working and moving correctly, tension on the nervous system can cause misunderstandings between your brain and the organ it's trying to reach. As a result, your body sends you pain as a signal to let you know that you need to give it some attention and address the underlying issue.
Finding and Fixing Miscommunication Areas
The word "chiropractic" means to work with the hands. We provide a wide range of hands-on therapies, like moving joints, getting tension off a nerve, or releasing tight muscles to help your body heal without drugs or surgery.
NEW PATIENTS

Benefits of care include healthier aging, reduced injury, pain relief, faster healing, and improved immune function. Best of all, our patients enjoy an overall higher quality of life with lower health care costs!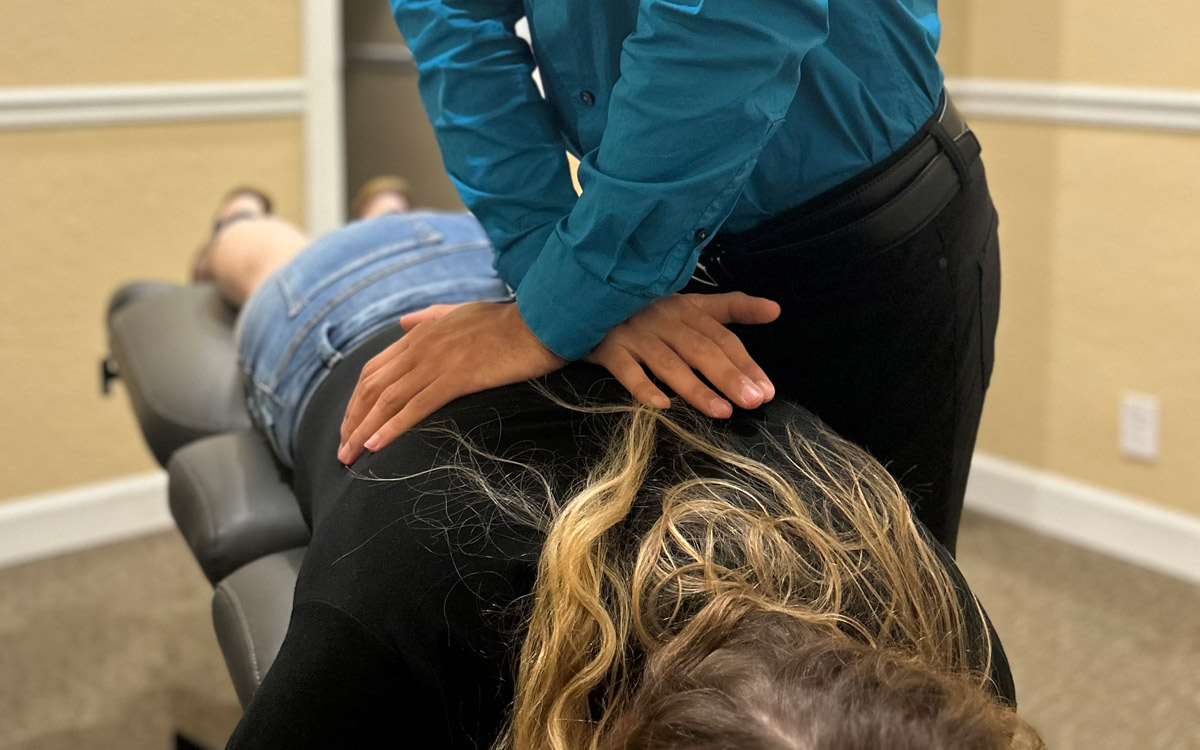 Customizing Care With 15 Different Techniques
At Spinal Health & Wellness Center, we're technique gurus. Dr. Z and Dr. Magi led multiple technique clubs in college, and they've been obsessed with technique ever since. While most chiropractors stick with three basic approaches they push for everyone, we draw from 15 adjusting methods to select what's right for your unique body.
To bring motion into restricted joints, we use manual (Diversified) adjustments, or standard pops and cracks, as well as the more comfortable Thompson Drop. Gentle techniques include instrument-assisted adjustments using the Activator Method® or ArthroStim, plus low-force, hands-on methods. We also provide Cox Flexion-Distraction, SOT, cranial adjustments, applied kinesiology (which we call our secret sauce), and more.
Holistic Healing for Many Conditions
We often ask patients to throw us a curveball, as we love finding solutions for health challenges. Conditions we see include:
Back pain
Colic
Digestive problems
TMJ
Extremity issues
Neck pain
Neurological problems
Pediatric care
Pregnancy-related discomfort
Soft tissue injuries
Schedule Now
If you can fix it naturally, chiropractic can help. Book today.
CONTACT US
---
Chiropractic Care | (772) 223 9597